About MRC
Chief Research Officers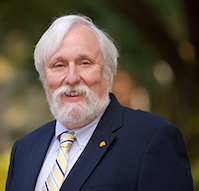 Gordon C. Cannon, Ph.D.
University of Southern Mississippi
Vice President of Research
Dr. Gordon C. Cannon is a T.W. Bennett Distinguished Professor in the Sciences and Vice President for Research at The University of Southern Mississippi.
He joined the Department of Chemistry and Biochemistry in 1987 after spending five years as a postdoctoral fellow at the Roche Institute of Molecular Biology. A biochemist and microbiologist by training, Cannon's research has focused on carbon metabolism of autotrophic bacteria.
His long-standing interest in bacterial microcompartments, exemplified by the carboxysome found in many CO2 fixing microbes, began while he was an undergraduate student, and research into carboxysome structure/function relationships has been the central theme of his professional career for nearly 40 years. He currently is part of a multinational team or researchers who seek to obtain structural information of the carboxysome, the CO2 fixing module of many environmentally important bacteria, using the X-ray free electron laser at the Stanford Linear Accelerator Center.
In his current administrative position as Vice President for Research, he serves as the university's chief research officer and is responsible for leading and overseeing USM's research enterprise.
Dr. Cannon is the executive director of the USM Research Foundation and oversees operation at the university's technology incubator, The Accelerator.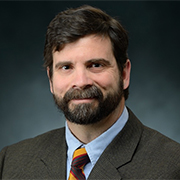 J.R. (Josh) Gladden, Ph.D.
University of Mississippi
Vice Chancellor for Research
Dr. Josh Gladden serves as the chief research officer for the University of Mississippi. In this role, Gladden is dedicated to serving the university's research mission and ensuring quality, impact, student engagement, competitiveness, innovation, and leadership in research. The University of Mississippi is a Carnegie-designated highest research activity university.
Dr. Josh Gladden has served as the director of the National Center for Physical Acoustics, and is an associate professor of physics and astronomy. He has been principal investigator on a number of major research projects funded by the Department of Defense, the Department of Energy, and the private sector. He also is serving in a number of national, elected leadership positions in the Acoustical Society of America, the American Physical Society, and on the Executive Committee of the National Spectrum Consortium, as well as director of the international Physical Acoustics Summer School.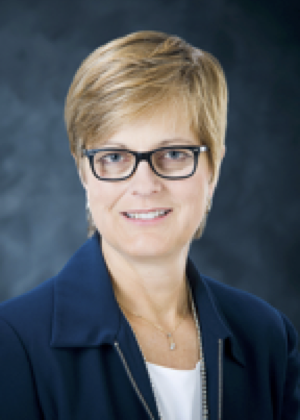 Dr. Julie Jordan
Mississippi State University
Vice President for Research and Economic Development
Julie Jordan is the interim vice president for research and economic development at Mississippi State University. As the chief research officer for Mississippi's leading research university and land-grant institution, she oversees a growing and increasingly diverse research portfolio. A Carnegie Foundation R1-Very High Research Activity Doctoral University, Mississippi State's research expenditures totaled nearly $241 million in FY 2017, accounting for more than half of the total in R&D expenditures reported by all Mississippi institutions. The university is a strong partner with the State of Mississippi in economic development, and has played a significant role in efforts to recruit leading companies to the state.
Dr. Jordan continues to serve as associate vice president for international programs and executive director of the MSU International Institute. She has worked with major funding agencies, university leaders, and the Office of Research and Economic Development to expand the university's multi-faceted partnerships and collaborative relationships around the world.
Dr. Jordan holds a Bachelor of Science degree in Industrial Engineering and a Master of Science degree in Education Technology from Mississippi State University. She earned a Ph.D. in International Development from the University of Southern Mississippi.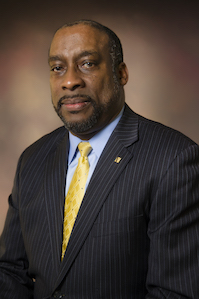 Joseph Whittaker, Ph.D
Jackson State University
Associate VP for Academic Affairs/Associate Provost
Dr. Joseph A. Whittaker currently serves as Associate Provost at Jackson State University. In this capacity, he provides support to the Provost and Senior Vice President for Academic Affairs and has responsibility and oversight for Research, Sponsored Programs and Federal Relations and JSU Global. He was previously Dean and Professor of the School of Computer, Mathematical and Natural Sciences at Morgan State University. Dr. Whittaker also served as Associate Director of the NASA GESTAR Program from 2011 to 2016 a 5-year, $96M Cooperative Agreement from the NASA Goddard Space Flight Center Earth Sciences Directorate. In addition, he developed and directed the Morgan State University Plant Biotechnology Research and Analytical Laboratory.
Prior to Morgan State University, Dr. Whittaker served in various capacities at Morehouse School of Medicine, where he led efforts in the design and construction the Neuroscience Institute, which became the prototype for 12 additional NIH-supported Specialized Neuroscience Programs established across the U.S. He holds several board and committee memberships in the public and private sectors, and served as the 73rd President of Sigma Xi Scientific Research Society. He has over 100 publications and has been the recipient of numerous honors and awards.
Dr. Whittaker received his B.S. degree in Biology at Morgan State University, and the Ph.D. in Physiology and Biophysics from Howard University. He subsequently joined the University of Tennessee Neuroscience Center of Excellence as a Neurobiology Postdoctoral Fellow where he pursued studies on chemical and electrical signaling mechanisms in the Basal Ganglia.